Indulge in a gastronomic adventure like no other with our exclusive Wine and Cheese Masterclass Bundle, led by the renowned cheese authority, Janet Fletcher, at Mia Carta. Elevate your wine and cheese pairing skills while exploring the nuances of artisanal cheeses and perfectly matched wines.
Masterclass Highlights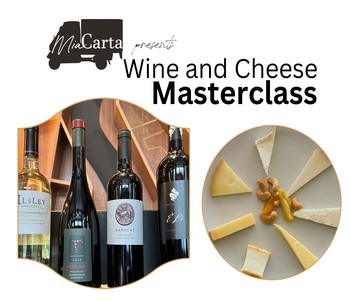 NOV 9th
Master the principles of wine and cheese pairing in this sit-down guided tasting with cheese authority Janet Fletcher. You'll taste seven exceptional artisan cheeses with fine wines from the Mia Carta vintner collective and you'll be a more confident taster when you leave.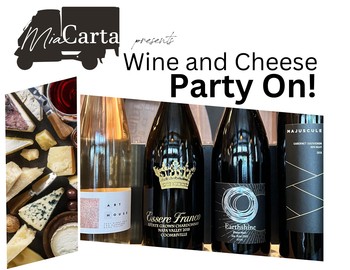 DEC 6th
Get primed for holiday entertaining in this sit-down guided tasting with cheese authority Janet Fletcher. You'll taste seven ready-to-party artisan cheeses (think truffles, triple-creams and seasonal specialties) with fine wines from the Mia Carta vintnter collective. After this tasting, you will rock that holiday cheese board!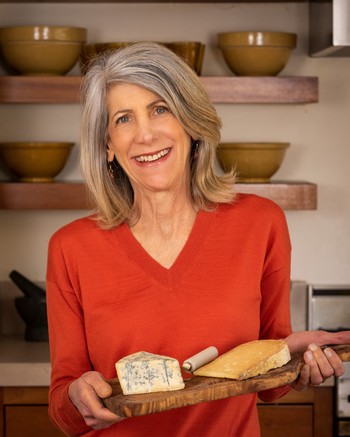 EXPERT
Janet Fletcher, a James Beard Award-winning food writer and cheese authority, will share her unparalleled knowledge and passion for all things cheese. Her insights and anecdotes will make these 90 minute class an educational and entertaining experience.
Fletcher is the publisher of the Planet Cheese blog and the author of three books on cheese (Cheese & Wine, Cheese & Beer and The Cheese Course.) She is also the cheese columnist for Specialty Food and Tasting Panel magazines and a member of the invitation-only Guilde Internationale des Fromagers. Janet has taught cheese appreciation to thousands of consumers and food and beverage professionals in the 25 years she has been writing about cheese.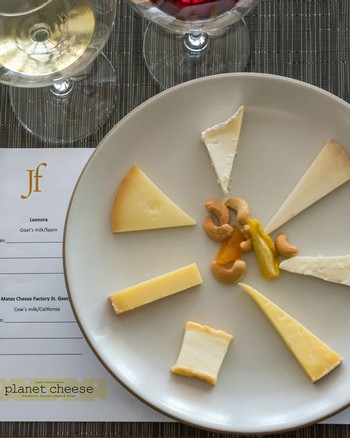 HEAVENLY CHEESES
Janet Fletcher will guide you through a sensory experience like no other, introducing you to a curated selection of seven exceptional cheeses. From creamy and delicate to bold and intense, each cheese will be a masterpiece in itself, sourced from the finest artisanal producers.
Bundle Benefits
Exclusive Access
Reserve your spot for both masterclasses at a discounted bundled rate.
Direct Insights
Engage in live Q&A sessions with Janet Fletcher to deepen your knowledge.
Exclusive Offers
Access a selection of handpicked wines and cheeses available for purchase.
Event Details
Dates: November 9th, December 6th
Time: 6 PM
Location: Mia Carta Napa, 1209 First Street Napa, CA 94559
Limited Seats Available. Reserve your spot today and secure your place at this exclusive event!
Discover the art of pairing wine and cheese with Janet Fletcher, and make your holiday gatherings unforgettable. Book your tickets today and get ready to savor the season in style!